The patient association Aortic Dissection Association Scandinavia – is a non-profit official patient organization with members in Denmark, Norway and Sweden.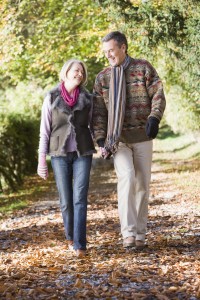 The association was founded as the world's first patient association for the rare disease of Aortic Dissection in the autumn of 2014 by 17 survivors living with the disease. Member have the rare disese Aortic Dissection, or Aortic aneurysms or dissections of the main arteries connected to the aorta. The association also has membership for family members, and supportiv memberships for friends and or perhaps someone who has experienced that a friend or family member passed away in our disease and now either want to support or find support in our association.
Membershipfee
The membership fee per year is currently
Member with our rare disease …………. 200 SEK
Family member …………………………… 50 SEK
Supporting Member ……………………. 200 SEK
One can become a member contacting the association via e-mail, and later paying the membership fee. In Sweden this is done via the patient association's bankgiro account 578-6090 to the association held by Handelsbanken in Sweden.
Payments from other countries than Sweden is to be made made through your own bank where besides your name you need to give the following information to the bank:
SWIFT / BIC: HANDSESS
IBAN: SE81 6000 0000 0008 5047 2288
You can email the patient organization E-mail at : info@aortadissektion.com
You can find many of the association's members through our open facebook group. When you become a member (for those who share our rare disease), you will also be invited to the association's closed Facebook group where more sensitive and personal issues are discussed.
As a member of us, you are automatically (free of charge) is also a member of the National Association of Rare Diseases in Sweden, where the association is a member. The main goal of the National Association of Rare Diseases in Sweden work is that health care should be developed for people who have rare diseases. The Association aims to inform politicians, other decision makers, health professionals, carriers of rare diseases, relatives and generally continues unabated. Thousands of Swedes are living with a rare diagnosis that almost no one knows about. Help Rare Diseases in Sweden in its efforts to increase awareness and improve care for those with rare diseases by supporting them on their offically controlled 90-account in Sweden. PG 90 01 56-1.